EANO Youngsters Networking Event
Meet-Discuss-Collaborate
Join the EANO Youngsters Networking Event and meet clinicians and scientists from all over the world to discuss projects and start new collaborations!
Save the date: Friday evening, September 20, 2019 at the Lyon Marriott Hotel Cité Internationale, Lyon, France
Do not forget to register for a ticket direclty at the EANO 2019 Meeting registration!
Save the date for the EANO Summer School 2019
Essential (molecular) neuropathology for Neurooncologists
The EANO Summer School, dedicated to EANO Youngsters, aims to provide up to date, clinically and scientifically relevant educational content on the diagnosis and molecular classification of neuro-oncological tumors including the possibility of discussing various molecular testing algorithms and develop an opinion on the impact of complex molecular constellations on clinical practice. The educational event is aimed to attract physicians, scientists and health care professionals with a special focus on diagnosing or managing patients with primary and secondary brain tumours.
Date: July 25-27, 2019
Location: Langenbeck-Virchow-Haus, Luisenstr. 58/59, 10117 Berlin, Germany
Click here for further information and application!
First EANO Winter School 2018
Thanks to the faculty for your significant contribution and thanks to all the participants who made this first EANO Winter School on "Complications of primary and secondary brain tumors: prophylaxis, diagnosis, treatment and follow-up" such a great success!
Click here for final Programme
The EANO Winter School is endorsed by EAN (European Academy of Neurology)
Click here to read the full article int the WFNOS Magazine on the first EANO Winter School!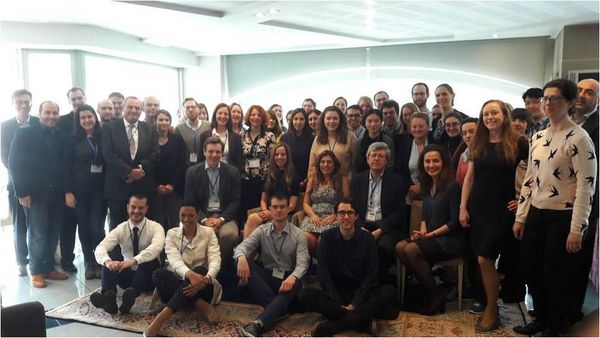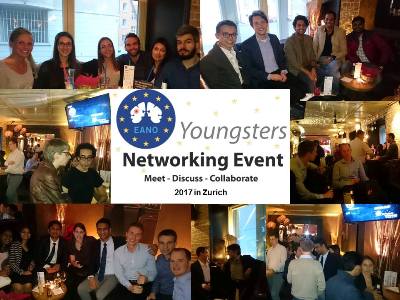 This is only the beginning! We plan an own EANO Youngsters track during the next EANO meeting in Stockholm to specially address the interest of young scientists. Currently we are in the planning phase and try to put together a first exciting program. Further, we want to fill the facebook group with more life and share interesting articles in an online journal club with each other.
Do not hesitate to forward your ideas for the program to any of the EANO Youngsters committee members. Further, we represent the interest of EANO Youngsters with in the conduction of the EANO Summer and Winter Schools. See the EANO Homepage for more information on the upcoming Summer/Winter Schools.